I bought this bike in the summer of 2007 and have since made a number of modifications to it.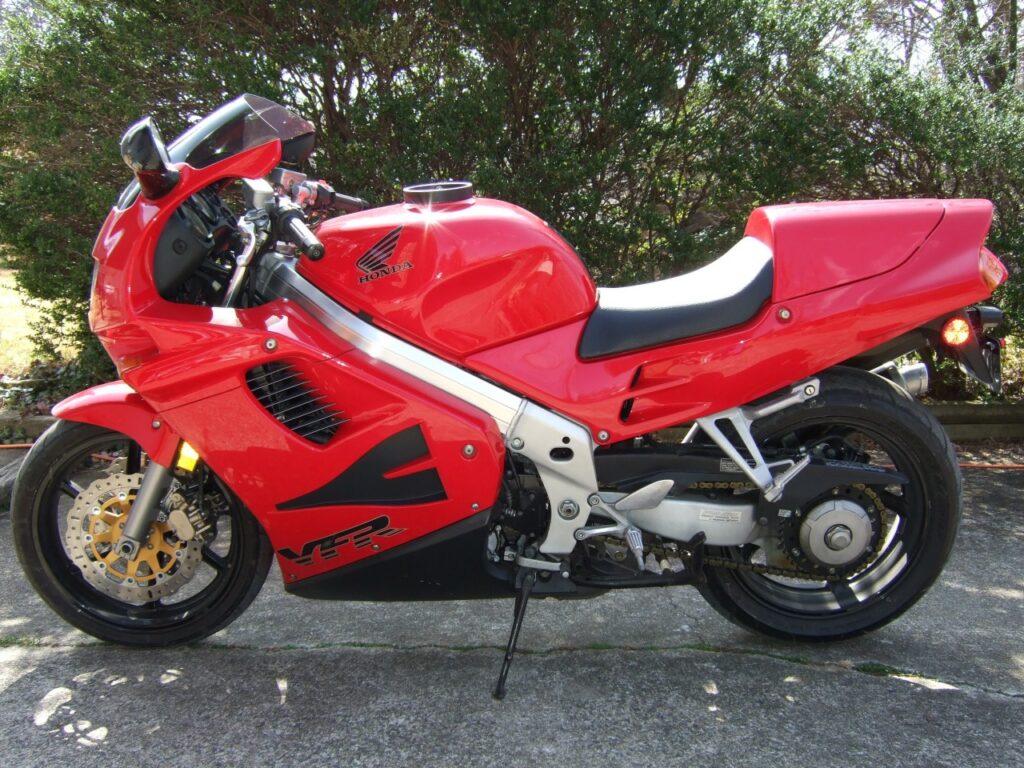 Swing Arm Plugs
For some reason, the single-sided swingarm on the 1994 to 1997 Honda VF750F does not have rubber plugs available to close up the D-shaped casting holes. As a result the swingarm fills up with road grime (and all sorts of other bits) that can make it nearly impossible to spin the eccentric bearing carrier.
During my recent (summer of 2016) restoration of the my 1997 VF750f I had initially thought about fabricating some plugs similar to what is found on the NT650. Instead, I opted to use some heavy duty, Nashua, metal duct tape. I cut two pieces to fit, and affixed them over the holes after completely cleaning the surrounding surface. As long as the tape holds it should do the job, and is only visible if you are looking for it.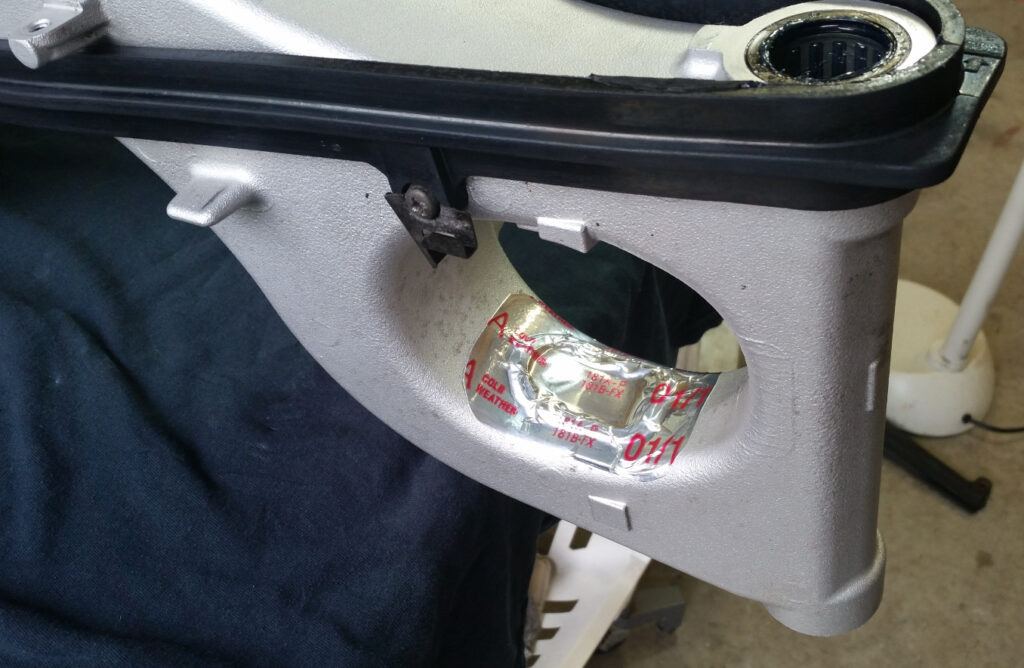 Update: As of January of 2021 the tape has held up just fine. Granted I haven't put more than a couple of thousand miles on it since, but over time the tape has held and this is probably the best solution that doesn't require custom fabrication.
Parts and Upgrades
Electrical